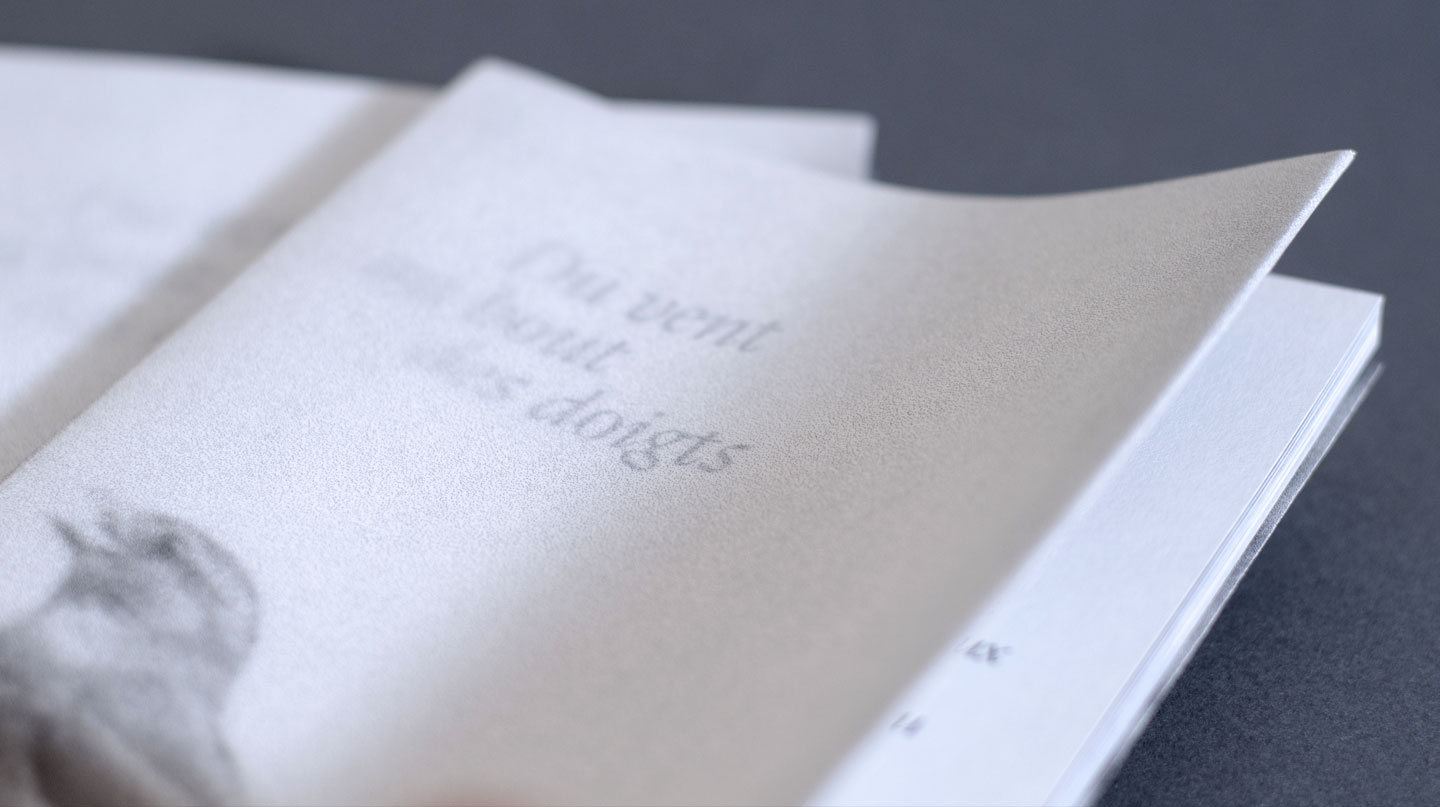 Du vent au bout des doigts
editorial design
book design
"La Conserverie, un lieu d'archives" is a gallery, a publishing house and an iconographic collection based on so called "family" photography. Every year, its director Anne Delrez presents a participatory exhibition: an opportunity for everyone to delve into their own photo albums. "Du vent au bout des doigts" is the catalog of one of those exhibitions.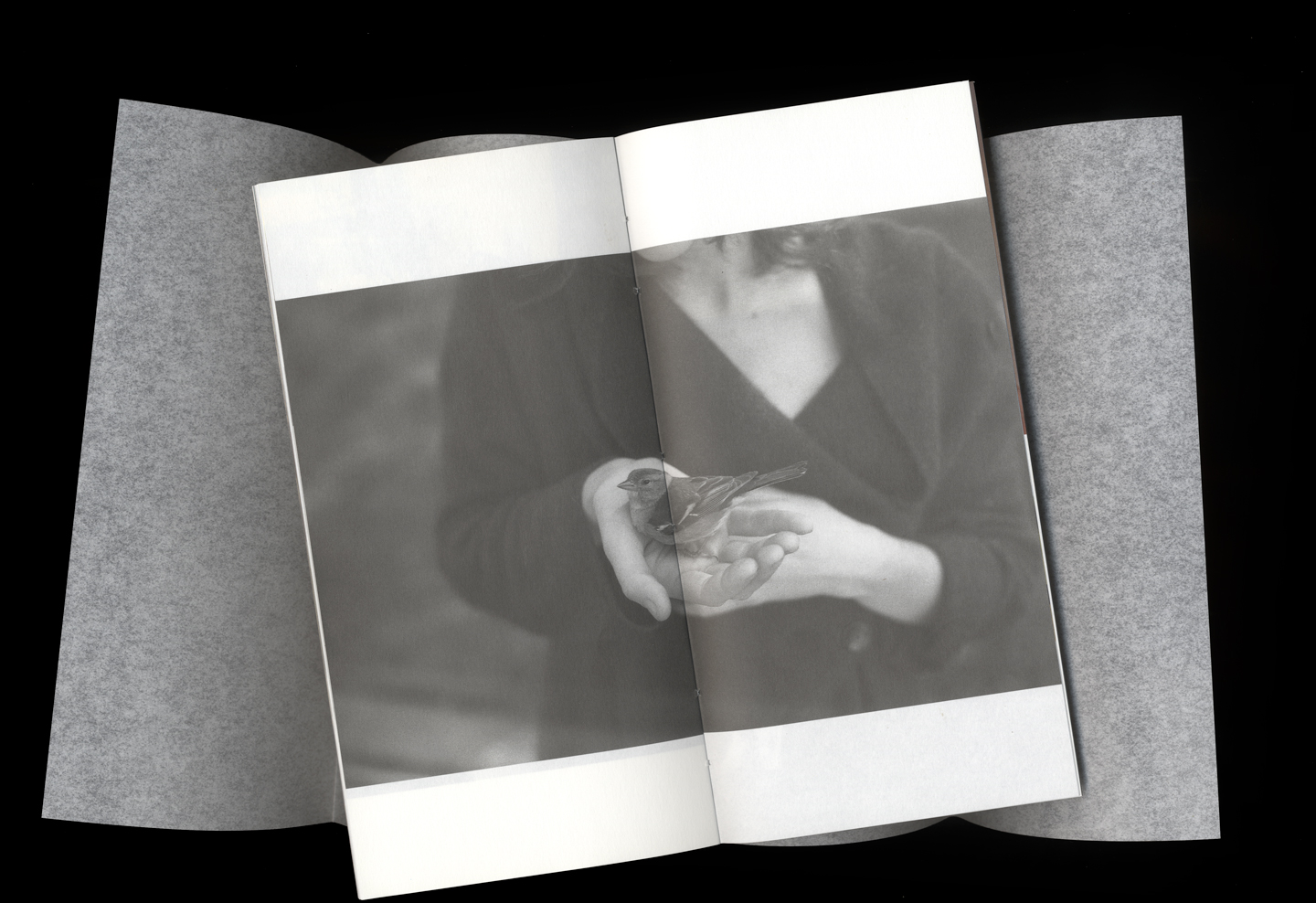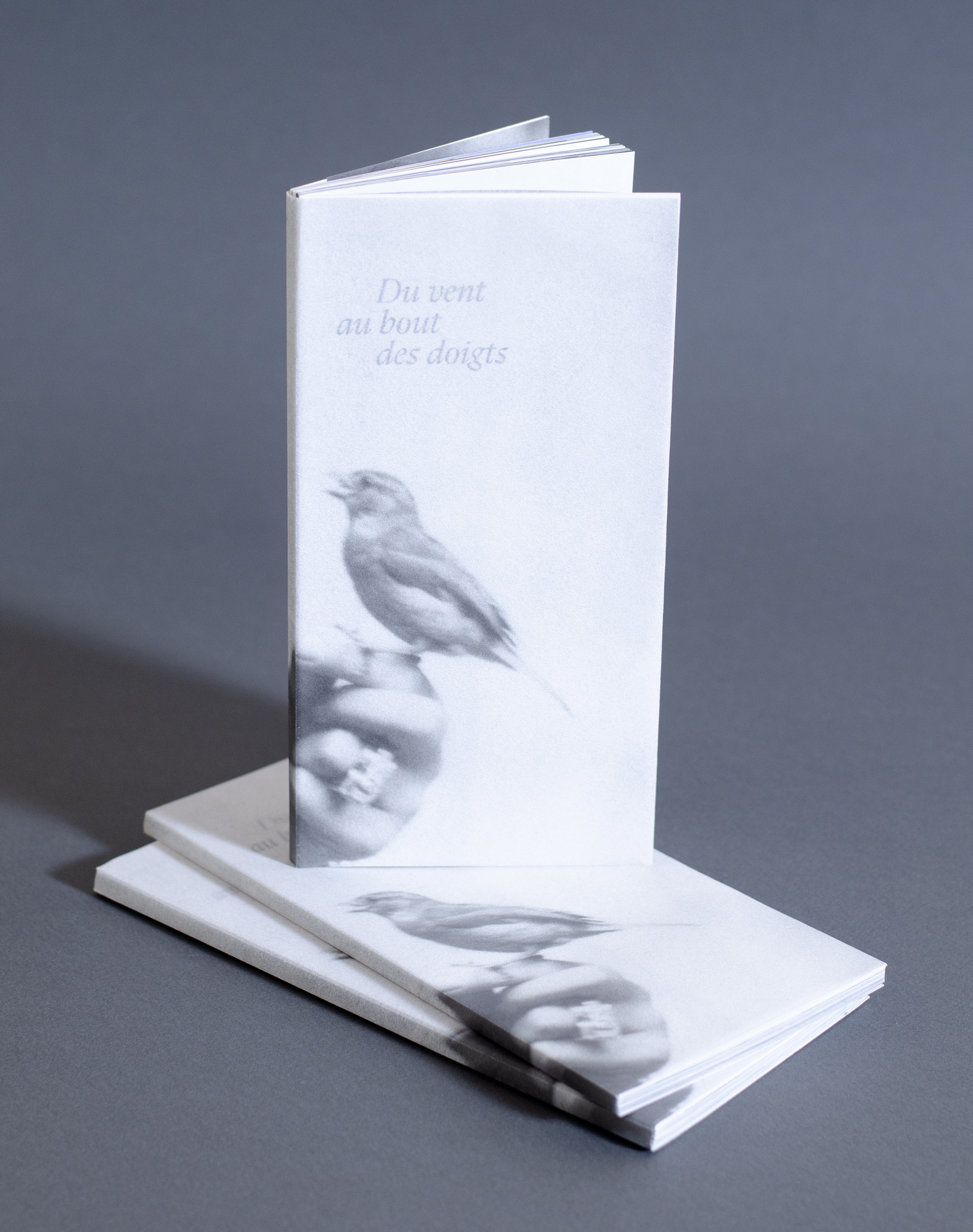 To slip into the pages all these small birds which sometimes visit us (it was the theme of the exhibition), we imagine a vertical book. It becomes square once opened and thus adapts to all the classic formats of analogue photography.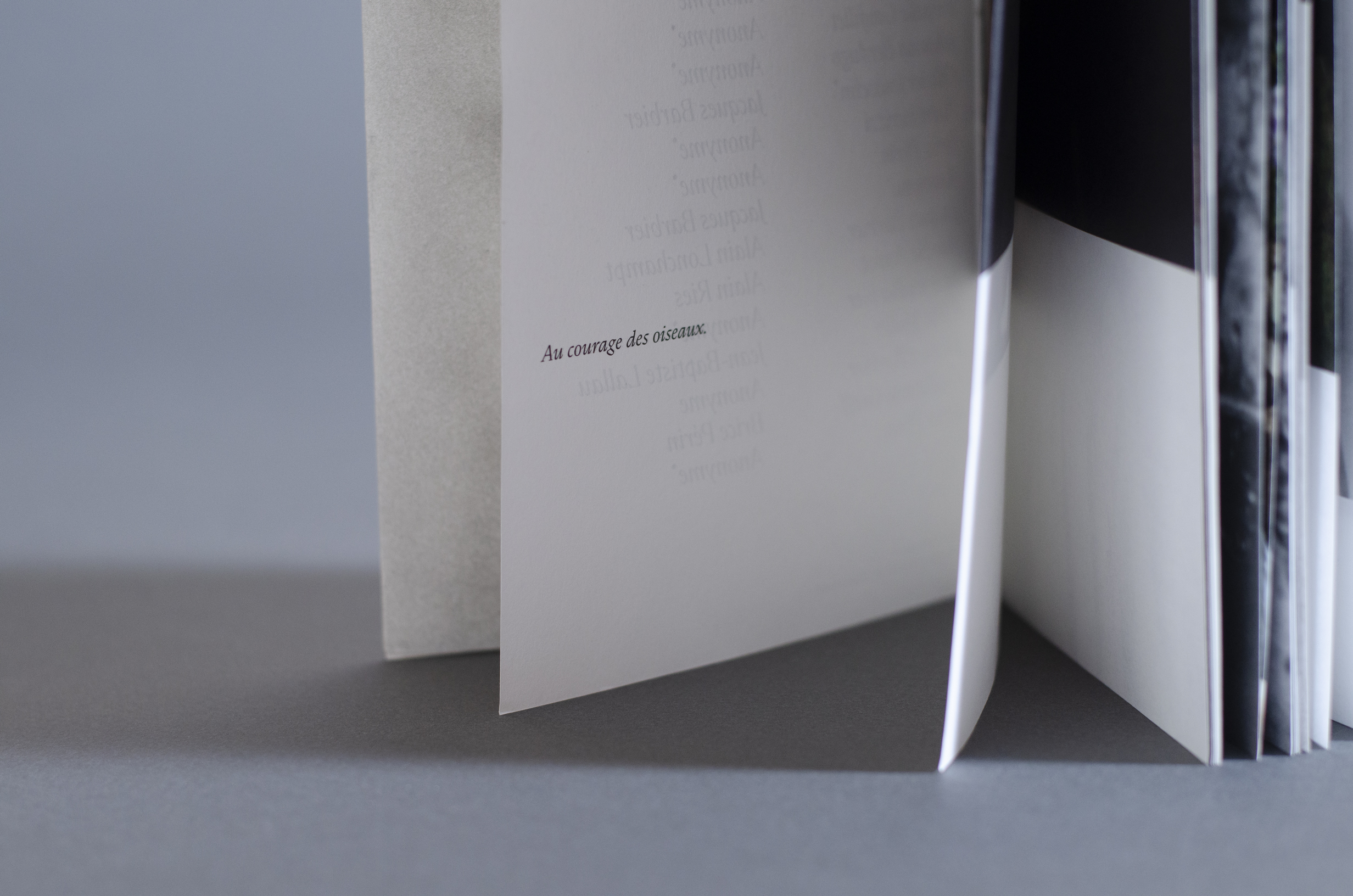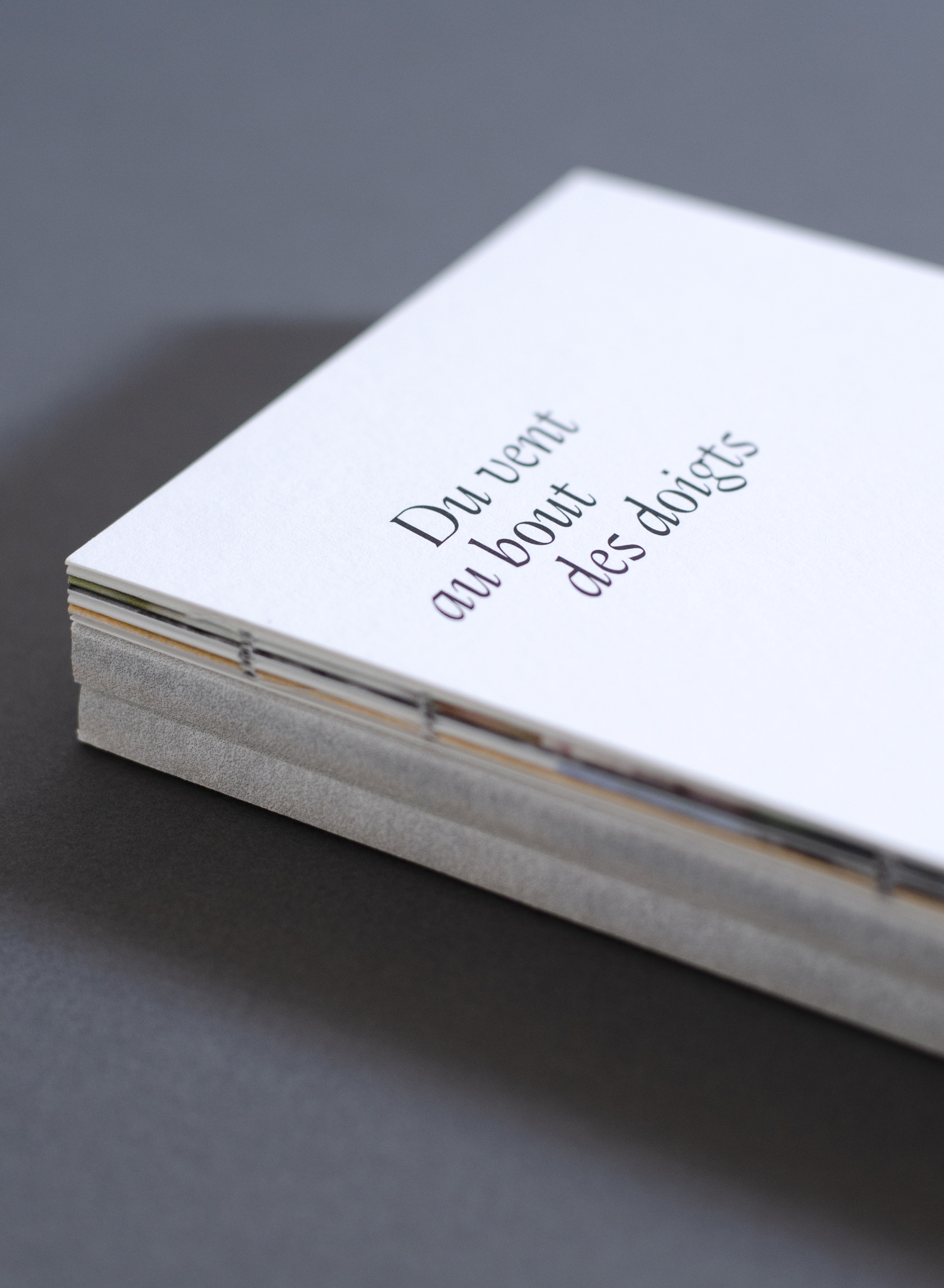 Its binding with visible spine allows a 180° opening and outlines an elegant edge.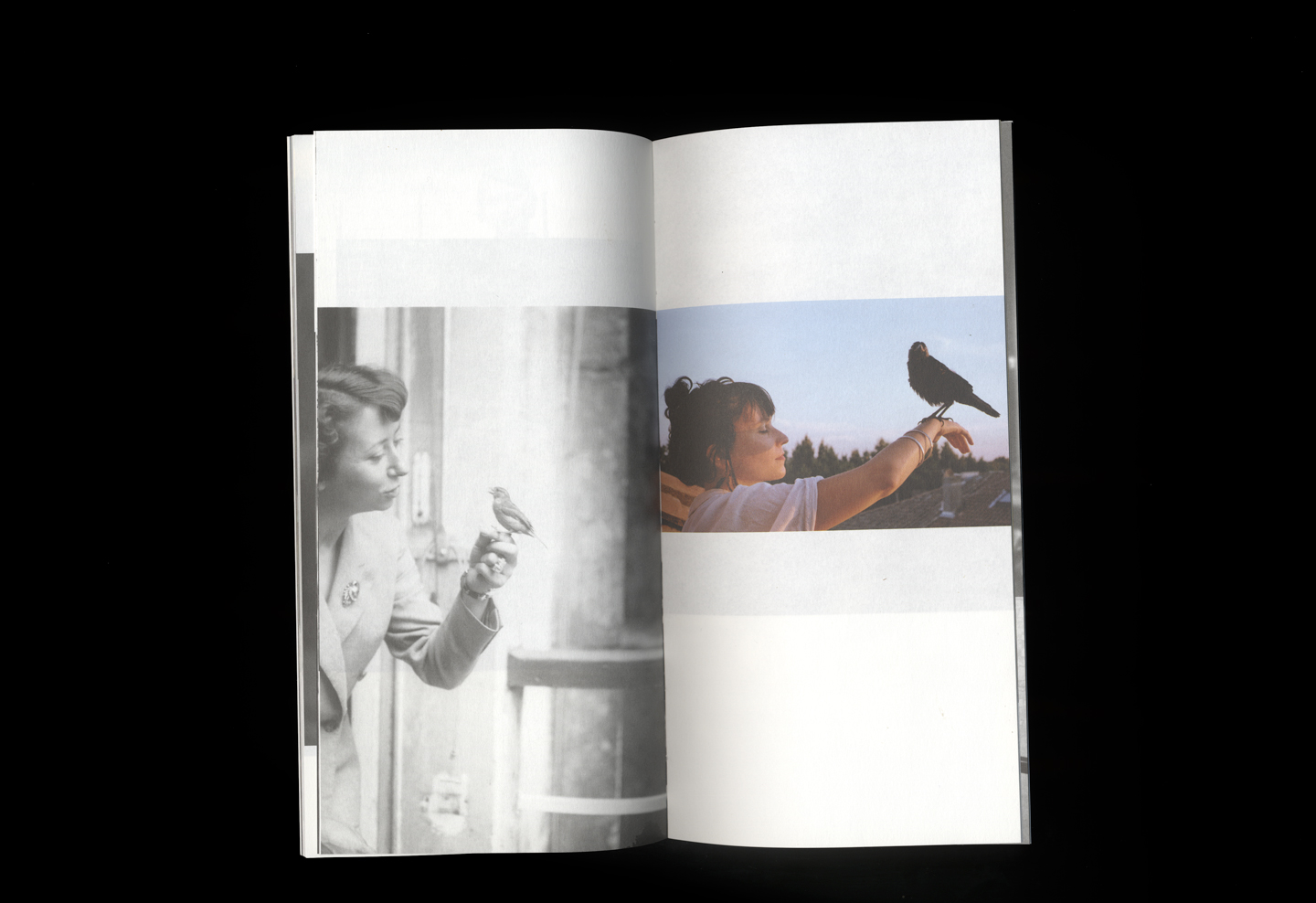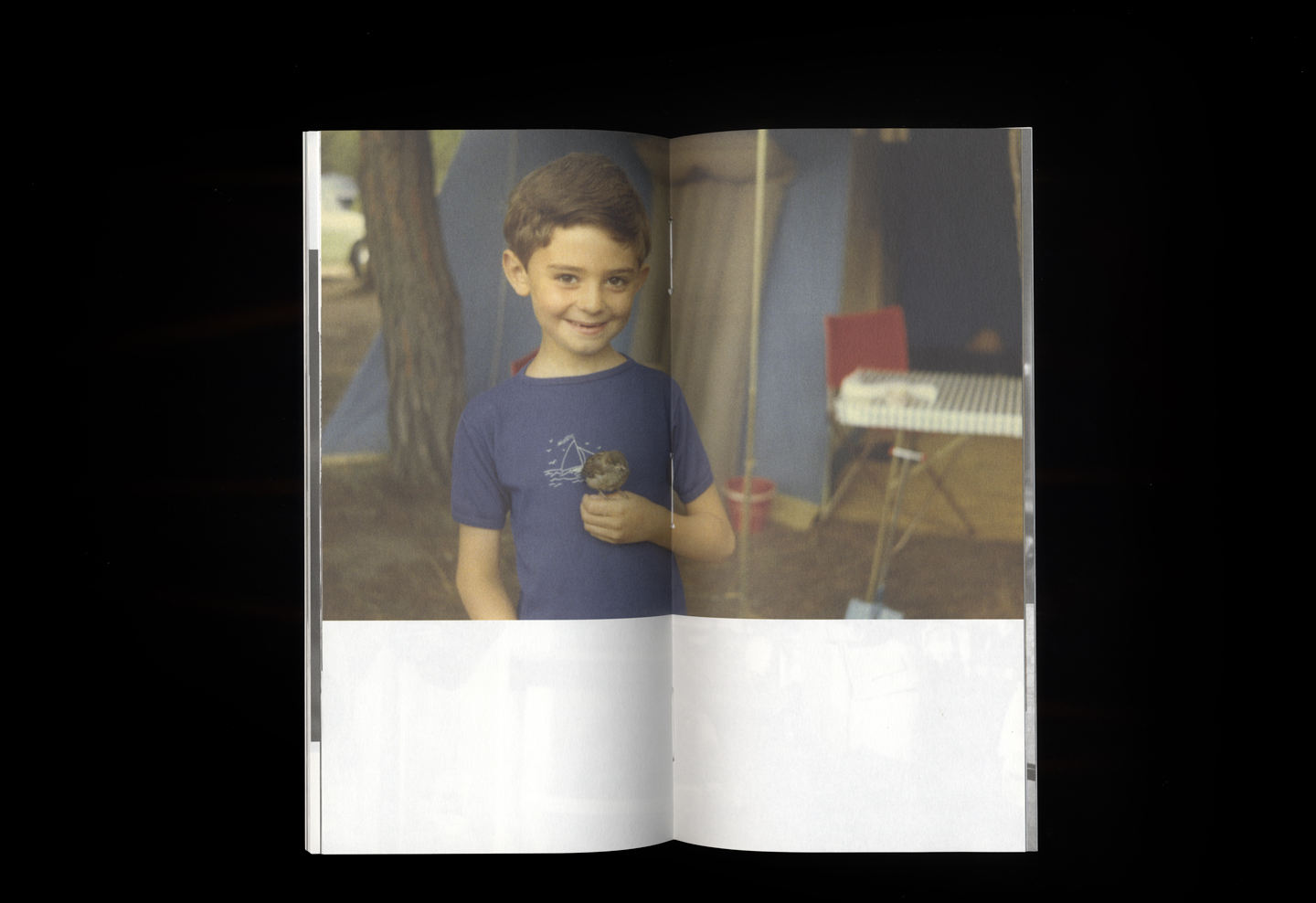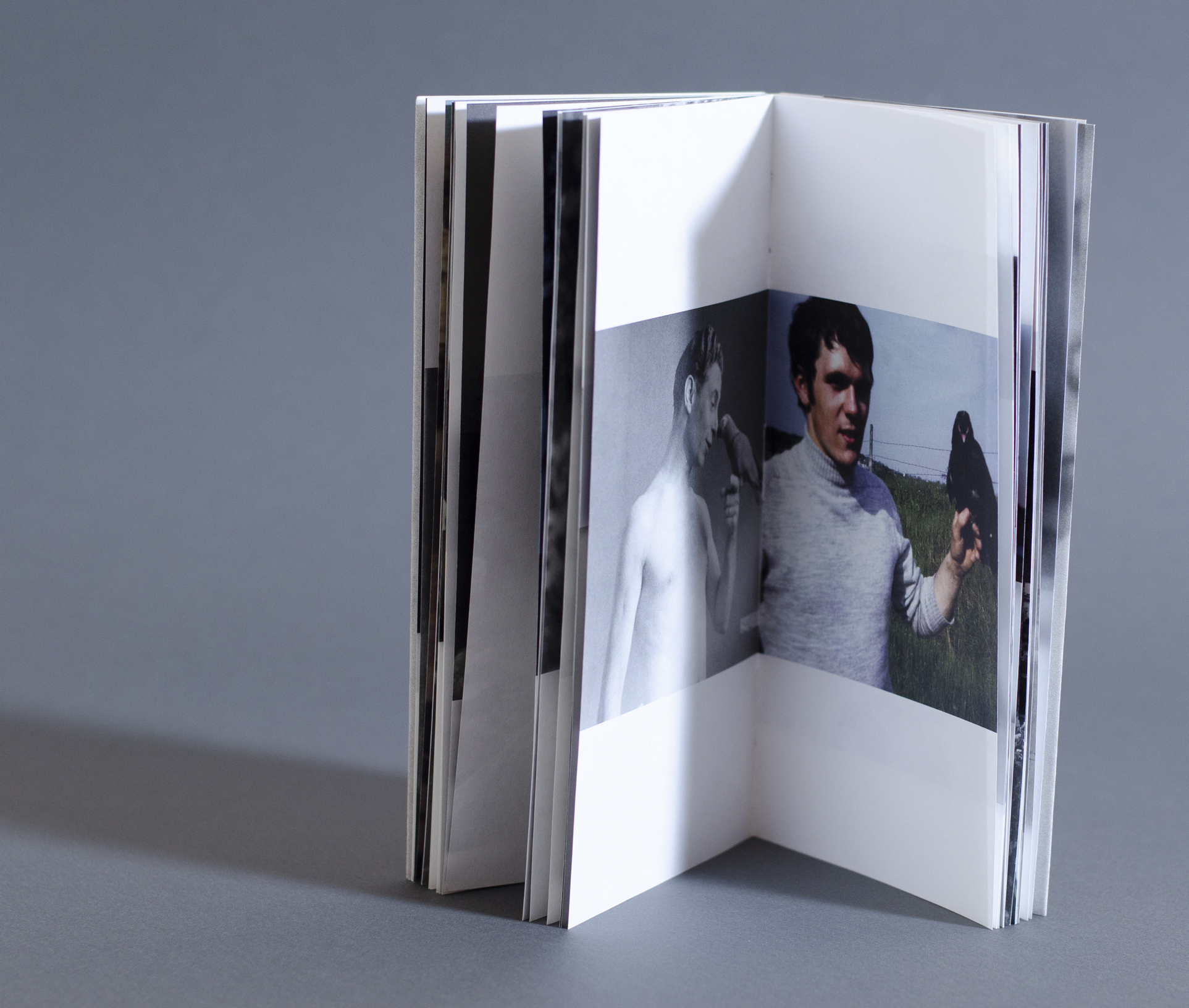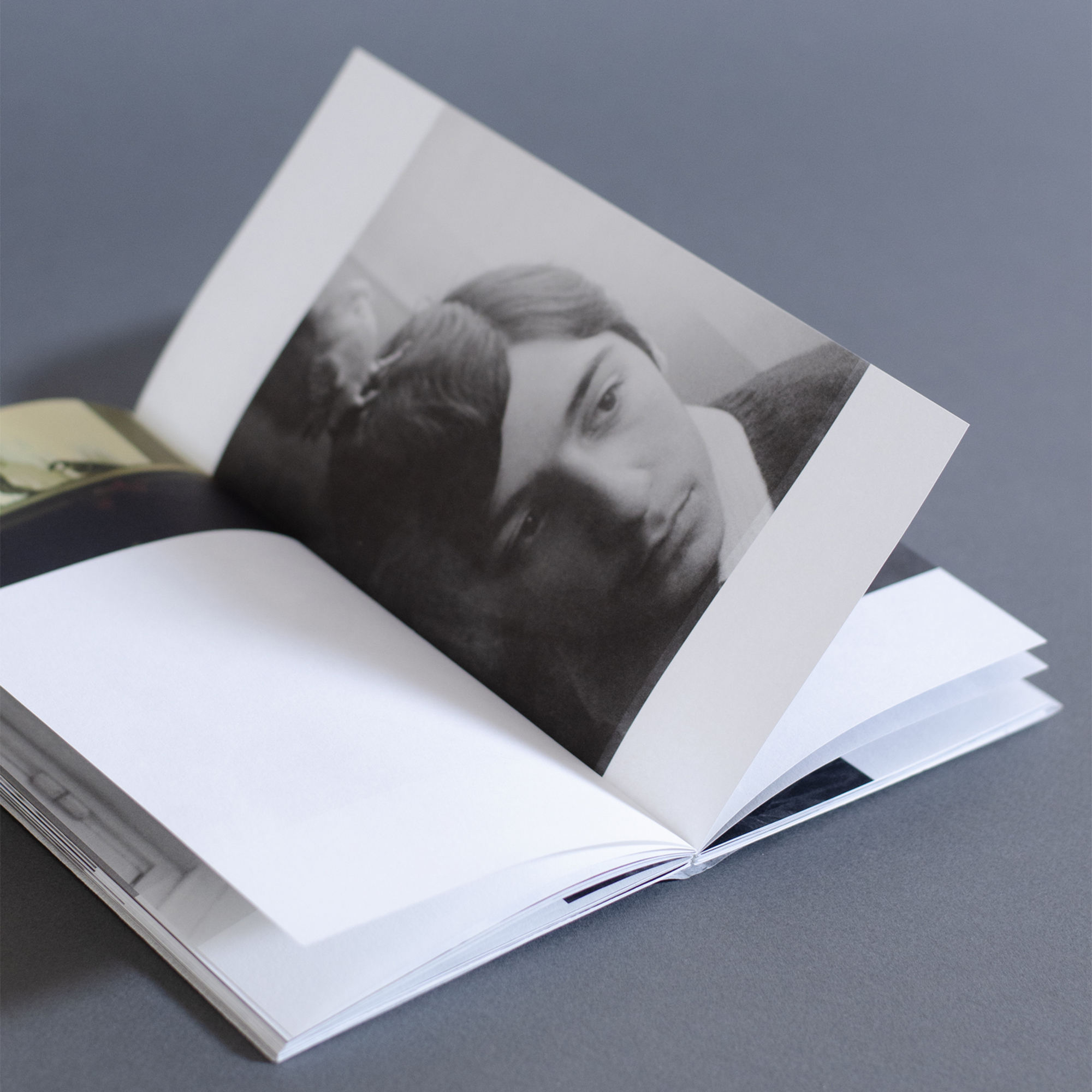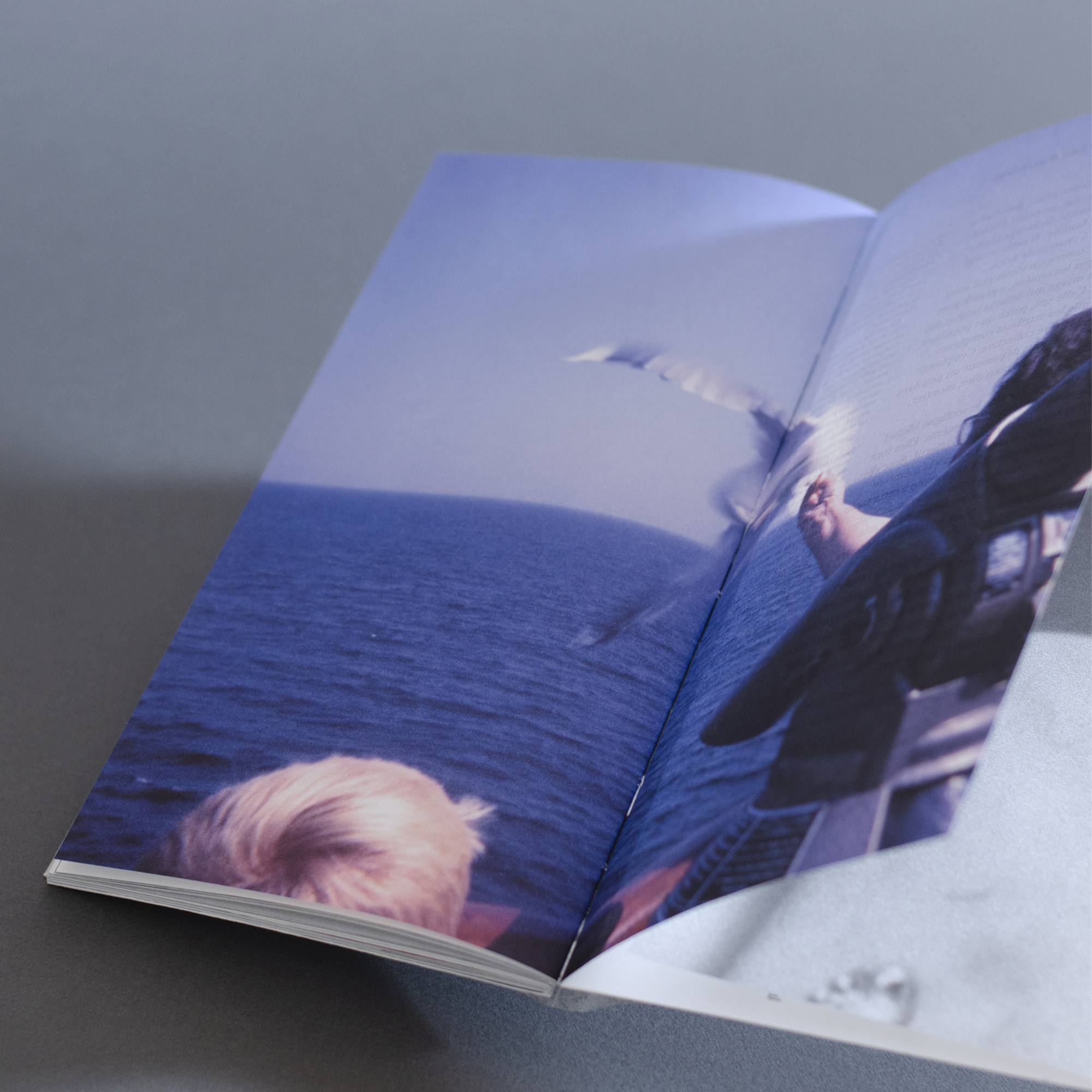 Enrobed in an image printed on tracing paper, the book is revealed and disappears through a transparency play with the cover.